rara.com
A world of music
Client
rara.com
Project Date
October 2012 - May 2014
Major Tasks & Responsibilities
Design the new partnerships webpages and design concepts for new apps
Platform
Desktop, Mobile, Windows 8
Design Tools
Adobe Illustrator, Adobe Photoshop
rara.com is a music streaming service that operated between 2011 and 2015 and it was available in 32 countries. The service was accessible via web with apps for Windows 8, iOS and Android.
New home and product pages
The rara.com new home and product pages needed to show their offers and features, representative languages and the vast music catalogue.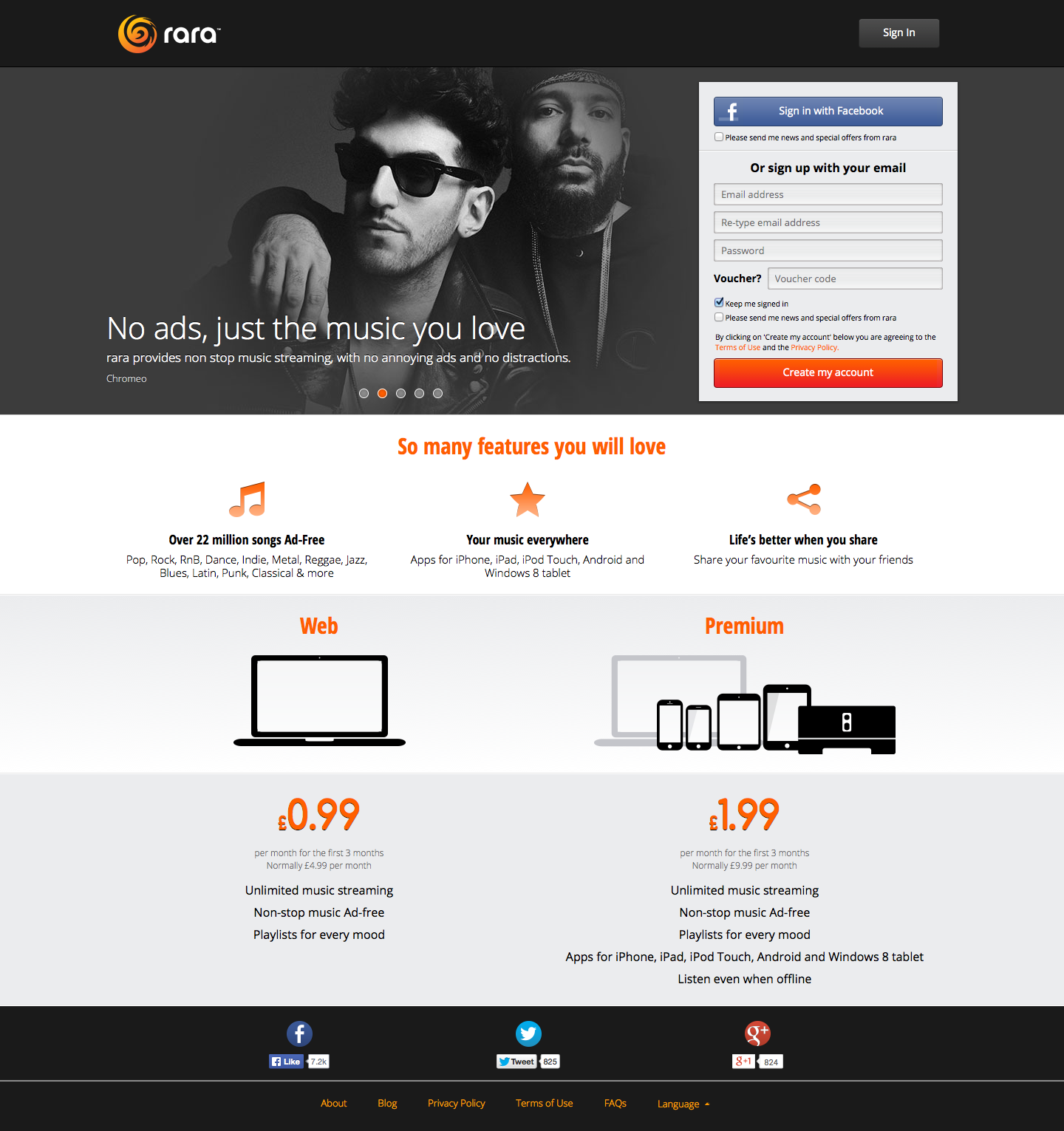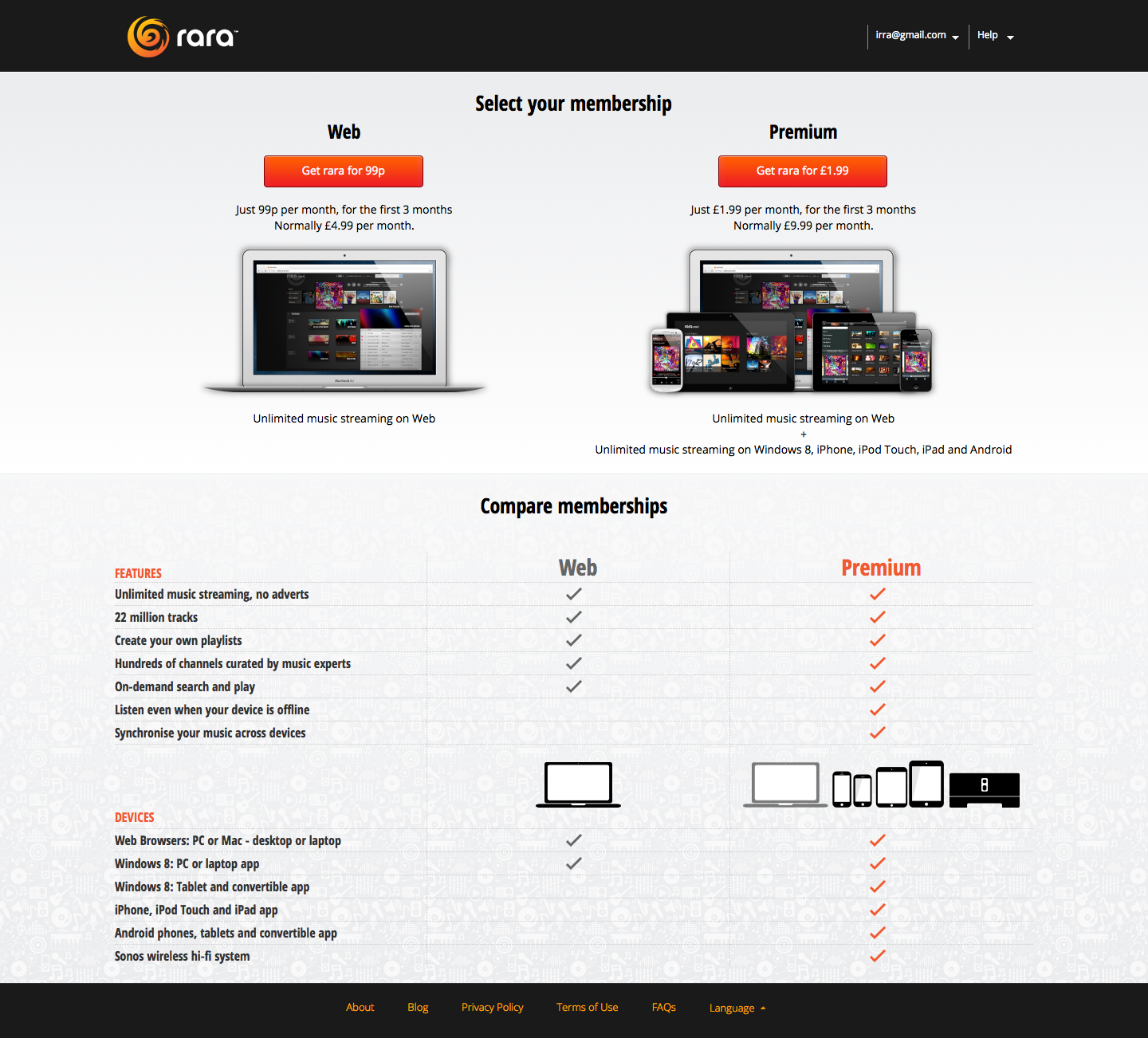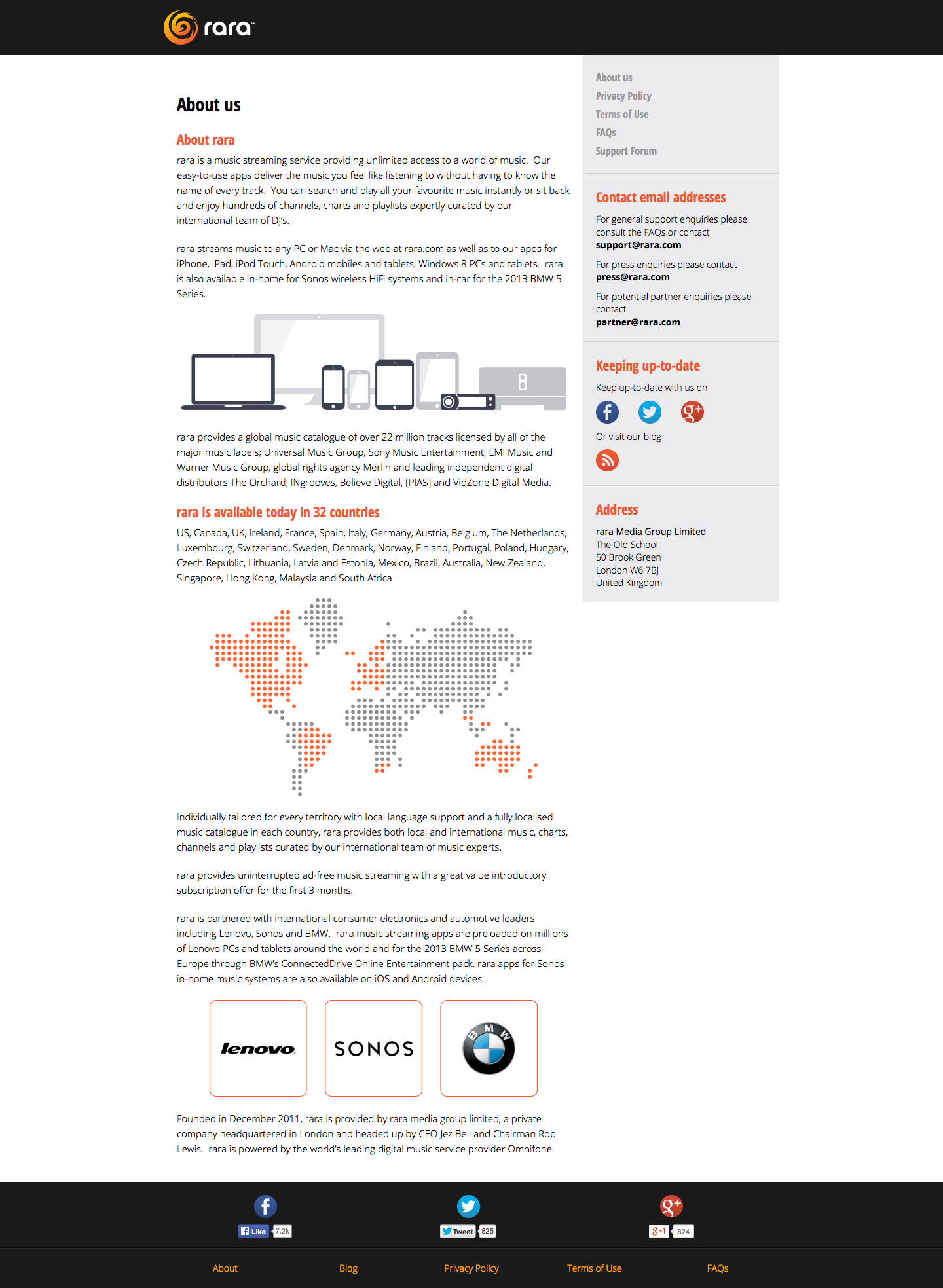 rara.com was partnered with a wide range of brands including SONOS, HP, BMW, Toshiba and Lenovo.
App concept-designing a new web interface for desktop and making adaptable for Windows 8 tablet.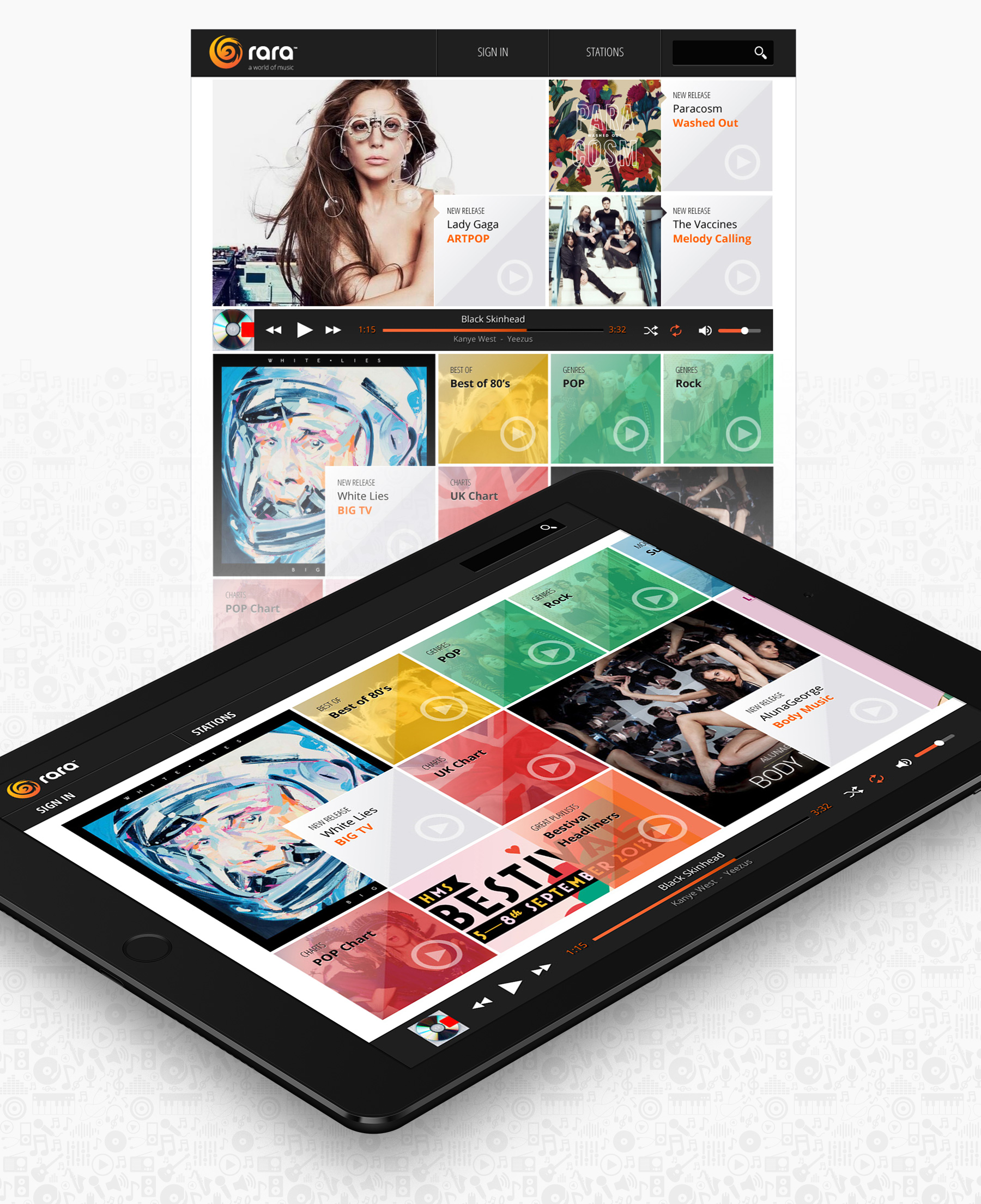 raraStars is a karaoke app concept for Windows 8 tablet. Features included live recording of voice and image, top ranking and live duets.